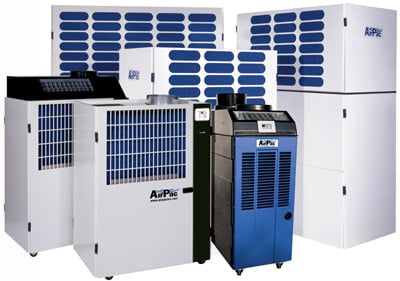 Great question and one we get often! Spot cooling is a process used to remove heat from specific areas with small, self-contained, portable air conditioning units.
Spot coolers are an excellent alternative when you cannot install a traditional air conditioning system. Just roll a unit into place, plug in the power, (larger units must be hard-wired) attach some flexible duct to vent the hot air into the ceiling (or out of the space you are cooling) select your condensate removal method and you are set!
Portable air conditioners can be purchased or rented if the need is only temporary. They are easy to maintain; all that's required is a periodic cleaning of the filters and draining/cleaning of the condensate tanks and pump. Any maintenance or facilities management staff can perform those duties.
Some useful applications of spot cooling are:
Small, enclosed server room cooling, telecommunication equipment closets and data centers where supplemental cooling is needed.
Spot coolers can be moved from one location to the next -- whenever the need for cooling arises. They are also economical financially and in energy consumption when compared to precision cooling and mini-split systems. Spot Cooling could also be a good fit for that corporate "green" initiative since newer models are manufactured with environmentally friendly refrigerants.