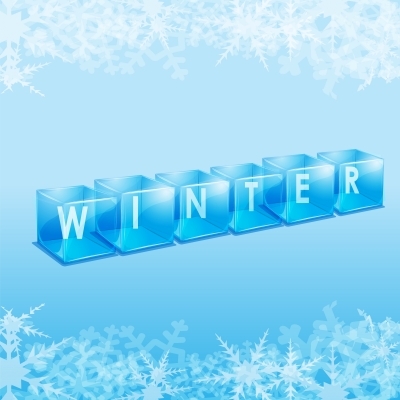 Weather is on everyone's mind this time of year, when the temperature drops and we scramble for hats and gloves and heavy coats. Even if you don't get huge snowfalls, the weather can be downright damp and slow work progress in outdoor or unconditioned construction areas.
Now think about working OUTSIDE in the cold or in an unconditioned construction space!
Construction managers, building superintendants, physical plant managers and even disaster relief coordinators must be ready to battle the cold to keep projects on schedule and on budget. Lost time means lost money! But what if it's colder than expected, or the weather takes an unanticipated turn for the worse? These weather events can put a real kink in your ability to keep your project on schedule and on budget.
Cold winter weather often calls for heat--fast. Now is the time to consider using portable electric construction heaters.
Here are 3 reasons to choose electric over gas or propane heaters:
Electric construction heaters are convenient.

They require electricity only. No propane or other fuel is required. Connect the proper power and the temperature starts rising. Gas or propane heaters require electricity for blowers and thermostats, but they must also be refueled regularly. Refueling can be costly and a real burden.

E

lectric construction heaters are safe.

Gas or propane heaters must be vented to lower the risk of carbon monoxide accumulation and poisoning. Not to mention the fact that many government sites won't allow heaters with propane tanks as a safety precaution.

Electric construction heaters are adaptable.

You can heat an area for people, an empty space to comply with fire codes or even a space with construction materials. Heaters can be placed in small or large spaces since t

here are no fumes -- a plus to ensure your site is environmentally friendly and won't be harmful to workers or people in the area.
Portable electric construction heaters come in a wide range of sizes and capacities, appropriate for small confined spaces, large open construction sites, warehouses, shelter tents, even outdoor venues. A heating professional can help you evaluate your needs and determine the best heater to address those needs at a price you can afford.
Does it make sense to buy?
Or is this a one-time or occasional use, perhaps a single event or an emergency?
Renting electric construction heaters may make the most economic sense. The beauty of renting portable heaters is you don't have to pay the purchase price for an appliance you may only use a few times a year. You also won't have to give up precious storage space during the months it isn't in use. And when you have another construction job to heat, the requirements may be totally different and you may need different heaters to get the job done.
Keeping your construction site, warehouse, or emergency shelter warm this winter doesn't have to be complicated, even in the bitterest cold. Make contingency plans to divert disaster now and make electric construction heaters a mainstay of those plans.