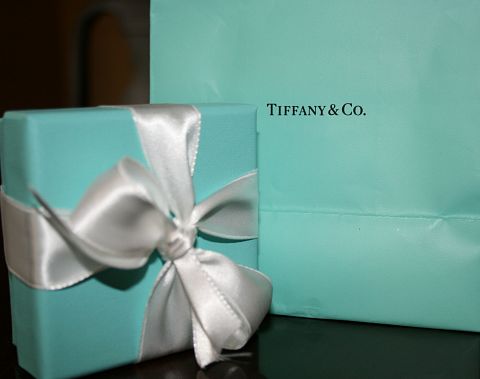 I know what you're thinking. What can the temporary HVAC and spot cooling industry possibly learn from the iconic Tiffany & Company brand?
Even if you've never been to a Tiffany's store, you've probably heard about Tiffany's. Here's a quick 60 second video on the Tiffany story. Did you know the company was named after the family who started it? I didn't!
At first glance, we are certainly more different than we are alike:
Tiffany & Company targets consumers, including magnates, socialites and heads of state if you watched the video clip ;-) -- AirPac is primarily business to business.

Tiffany & Company has a power-house advertising budget -- AirPac... well, suffice it to say we have no advertising budget ;-)

Tiffany & Company is publicly traded on the NYSE (TIF) -- AirPac is a family-owned business.

Tiffany & Company and the "fancy goods" industry is associated with wealth, glitz, and glamor -- AirPac and the HVAC industry is associated with blue-collar jobs, skilled trades people and mechanical equipment.

Tiffany & Company was the inspiration for the Breakfast at Tiffany's movie, starring the infamous Audrey Hepburn -- AirPac has product movies on the AirPac Youtube channel but none of them star the lovely Audrey!
So what the heck can the HVAC industry learn from Tiffany & Company? Any company that has been in business for 175 years is obviously doing something right!
Here are my takeaways from Tiffany's success story:
Define your market

.
Know who you serve. AirPac is all B2B. We do no residential air conditioning or heating.
Set your standards .... high!


Business owners often set their standards too low because they're afraid to fail. Don't make that mistake. We don't always hit our mark but when we don't that gives us something to aim for.
Be identifiable.


Well we don't package our products in beautiful blue boxes like Tiffany's but when our delivery drivers, service technicians and account reps leave the office we make sure they are easily identifiable in AirPac shirts and branded vehicles.
Be memorable in a good way!


Your reputation is everything. We go out of our way to do what we can for the customer and work around their schedule. A good attitude and flexibility will pave the way for customer satisfaction.
Give your clients a reason to come back, again and again!


Innovate and improve products and services when possible. We work hard to earn our clients' business and like to keep them happy. We make it easy for our clients to choose us the next time they need portable air conditioners or heaters.

The bottom line is the Tiffany success story has lessons for all of us, regardless of industry. So props to T & Co on their big 175th birthday! I think I just might celebrate with some birthday cake while watching Breakfast at Tiffany's tonight!