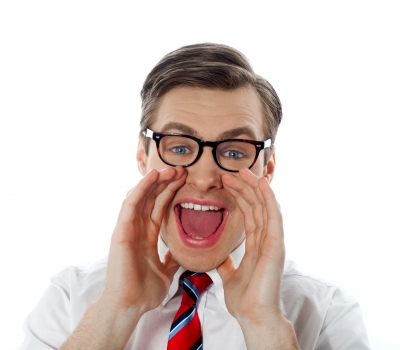 BIG NEWS in the data center cooling industry -- ASHRAE just released new guidelines for thermal loads in data centers. Wish I could share the data center cooling guidelines with you but ASHRAE just released them and, truth be told, I have not purchased the Thermal Guidelines for Data Processing Environments, 3rd Ed. You can purchase the 150 page printed edition or secure PDF version for $54 -- or the bargain price of $46 if you are an ASHRAE member.
And even if I HAD purchased the guidelines, I still wouldn't be able to share them -- you know, there's all kinds of legal mumbo jumbo in the front of the guide. I can tell you that the first edition was released by ASHRAE's Technical Committee (TC) 9.9, Mission Critical Facilities, Technology Spaces and Electronic Equipment, in 2004 and has become what some would call the go-to guide for unbiased and vendor-neutral information on the design and operational parameters for the entire datacom (data centers and telecommunications) industry.
Here's what you can expect in the newest release:



ASHRAE's TC 9.9 gathered the latest information from major IT manufacturers and "The idea is to provide objective data, methodology and guidance, but at the same time, respect the right of the data center designers, owners and operators to optimize the operating environment of their data center based on the criteria most important to their business needs," Don Beaty, chair of the Publications Subcommittee of TC 9.9, said.
Here's my favorite part that should interest any IT manager:
"The most valuable update to this edition is the inclusion of IT equipment failure rate estimates based on inlet air temperature," Beaty said. "These server failure rates are the result of the major IT original equipment manufacturers (OEM) evaluating field data, such as warranty returns, as well as component reliability data. This data will allow data center operators to weigh the potential reliability consequences of operating in various environmental conditions vs. the cost and energy consequences."
Is this data center cooling guide worth the $54? Probably, if you're in the business of managing a data center, telecom closet or other mission critical equipment. Regardless of how closely you follow the latest guidelines, you still need to be prepared for a cooling emergency and plan for backup server room and data center cooling. A trusted partner who will respond to a data center cooling emergency is your best defense against a heat related disaster!
Having a backup cooling plan is actually pretty easy once you've gone to the trouble to plan the data center cooling. You should have most of the data and info you need at hand. Check out this emergency cooling plan template you can adapt for your facility.