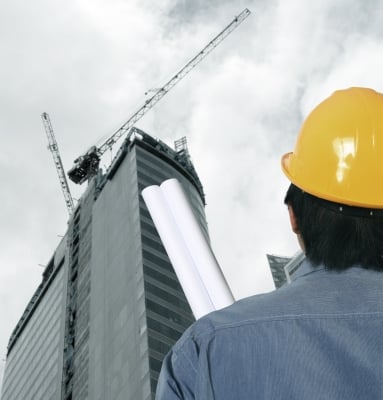 TIME -- a non-renewable resource that is micromanaged for all construction projects. But all project managers know the one item that can't be "managed" is the weather! And to further frustrate type-A, detail-oriented, control freak project managers, the one item you can't buy more of is time.
So what's a project manager to do when the winter chill sets in, threatening to delay a project and escalate the costs?
Here are 5 ways electric heater rentals keep construction projects on schedule:
Warmth for workers - Safety is top priority on any job site but when workers are exposed to winter weather, it's important to provide a warming station for relief from the cold. Safe, happy workers will be more productive and stay on task. Check out these OSHA tips to protect workers in cold weather. You can also download OSHA's Cold Stress Card here.

Concrete curing

- Winter concrete pours can be a pain because of the cold temperatures and dampness. Electric heaters provide safe, adjustable heat and don't require ventilation.

Drywall drying

- Localized, dry heat speeds up the drying process and will keep the delivery items on schedule. Drywall will dry much faster in dry, electric heat so crews can complete work and move to the next item on the punch list.

Woodwork, finish and case goods

- Keep the crews comfortable while working on the finish items that require detail and craftsmanship. A controlled, dry environment is also best for wood and other porous materials. Electric heaters can be easily moved from space to space as the work progresses.


Predictable painting

- Heating enclosed spaces can be dangerous using heaters that require venting, especially when mixed with paint products. Electric heaters safely heat small spaces and require no ventilation or refueling.
Be sure to check out all the safety regulations before choosing which construction heaters to rent for your project. If you need help or want a rental quote, just click or call. Here's to project completion that's on time and on budget!
You can download the electric heater specifications here.