I don't know about you but some special "holidays" just stress me out. Like Earth Day -- every April 22nd we celebrate the anniversary of what some would call the modern environmental movement.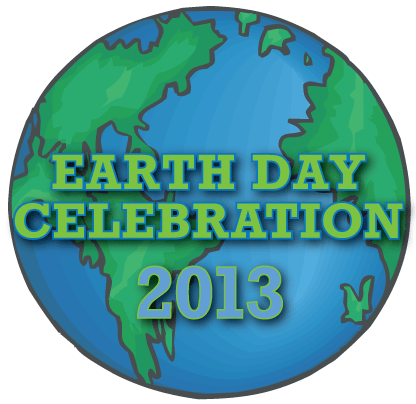 Just the name -- EARTH DAY -- is so...intimidating. The earth is HUGE and, well, something we all have in common. Across all countries, races, religions and political parties we all share the same planet.
I panic when I think,"What the heck can I do to save the earth?!" But when I take a step back -- and a deep breath -- and realize that's it's not MY job, or any single individual's job, to SAVE the planet. It's OUR job, collectively, to not only save but enjoy the great planet earth!
There are so many ways you can participate in the environmental movement on local, national and global levels. Whether you choose to pledge an Act of Green or just decide to live a more sustainable and environmentally responsible life, your one act will make a difference. Just think about in -- a bucket fills up one drop at a time!
You don't need to create a new action-oriented program or go without
electricity for a week to make a statement and do your part to save our resources.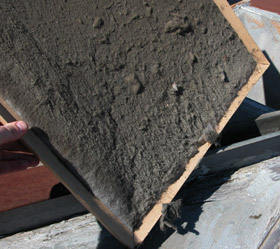 There are many ways you can help just by doing simple things.
Just take a look at this. Any guesses what it is?
Nooooo...it's not a soil tray with embedded seeds.
If you guessed a filthy-dirty, long-overdue-for-a-change air conditioning filter....ding, ding, ding, you are a winner!
Gross, right?!
If the filter in your home or office air conditioner, or portable air conditioner looks like this then commit to changing it...NOW! Many of the portable spot coolers have washable filters -- even better for recycling and green living!
Changing or cleaning your permanent or portable air conditioner will improve the quality of the inside air and improve the efficiency of the air conditioner which will prolong the equipment life-cycle and decrease the energy consumed by the air conditioner. That's a WIN/WIN/WIN!
So what are you waiting for? Celebrate Earth Day with clean air conditioning filters!
Have any questions about our air conditioners? Contact us!