Renting a portable air conditioning unit can help to make your next tent event much more enjoyable for you and your guests; however, to ensure that your event is even more enjoyable, it is important to take the time to research air conditioner rental companies to ensure that you are provided with the proper level of service you deserve. Taking the time to look for the right air conditioning rental company will help to ensure that you are properly taken care of on the day of your event. To help you make the right choice, here are a few things you should take into consideration when searching for a company that rents portable air conditioners.
Look Up Reviews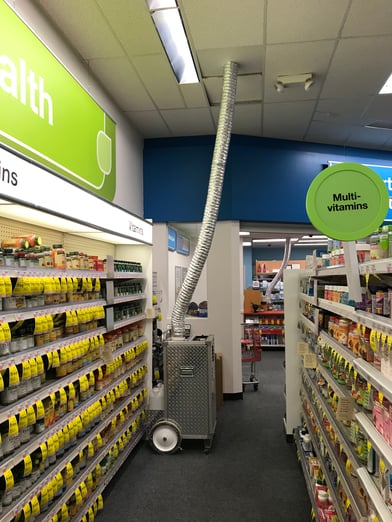 One of the best ways to ensure that you will get the right level of service on your event day is by researching the rental companies you are considering. While online reviews are not always a marker of how a company actually is, they should give you a general indication as to the level of service they provide. Particularly, look for reviews on how easy they were to work with, as this will be indicative of the level of treatment you will receive from them.
Consider Performance
Particularly if your event is going to be on an extremely hot day, you will want to ensure that the unit you rent is able to put out a sufficient amount of cool air. Ask the companies you are choosing from specifics about their equipment. Ask them how big of a space it can work in, as well as the specific environment it does best in as this will help you to decide whether their equipment will work for your needs. You may even consider asking companies for the name of the equipment they use so that you can research yourself whether it will be sufficient for your event.
See the Equipment for Yourself
The best way to ensure that you are getting ample cooling is to see the equipment you will be renting before signing any paperwork. By viewing videos, photos, and testimonials, you will know what to expect and how other customers felt about the service.
Taking the time to properly research portable air conditioner rental companies will help you to ensure that your event goes as smoothly as possible. There are many additional things to consider when searching for an AC rental. Contact AirPac to find out more about what you should look for in a portable AC rental company. We think you'll find what you're looking for with us!