It happens on every construction project and at every commercial facility in the winter months. Mother nature throws a curve ball and moderate temps take a nose dive.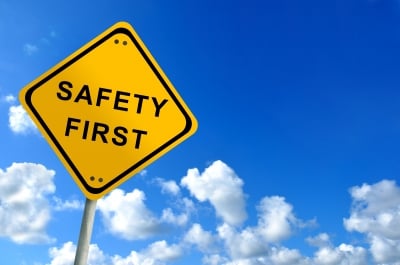 You can trudge on, juggling tasks to reschedule work orders while compensating with multiple worker breaks and hoping the weather warms but meanwhile, your project is getting way off schedule and your client just wants progress.
As the weather turns colder and wetter around most areas of the country, here are some safety tips to always keep in mind when you think about electric heater rental for your construction site or emergency use at your company. Many of these do's and don'ts are based on tips from the Consumer Product Safety Commission, as well as common sense.
Don't touch an electric heater if you are wet and keep the heater away from water, snow and ice.

Don't try to use electric heaters to dry wet clothes -- for example, don't put your soggy coat or gloves in front of a heater, even for "just a few minutes."

Don't leave the heater operating while unattended.

Do place a heater only on a stable, level surface, in a spot where it won't get kicked, knocked over, or tripped over.

Don't place a heater closer than 3 feet (0.9 m) from any combustible materials, including papers, boxes, plastic bags or vinyl sheeting/tarps, upholstered furniture, drapes/curtains, etc.

Do make sure the heater cord plug fits tightly into the electrical outlet; avoid using outlets where the plug feels like a loose fit.

Don't plug the heater into an extension cord or power strip, and discontinue use of the heater if you determine the plug or cord, wall outlet, or face-plate is hot.

Don't run the heater's cord under rugs or carpeting, because this can lead to cord damage which can cause a fire.
Renting electric heaters can help keep winter weather constructions projects on schedule but there are a few items you'll want to consider to choose the best heater for your job site. And of course, rentals are a business saver if there is a problem with the central heating system. No heat = no work!
For your safety and comfort, be sure to find out about the different heaters available for rent so you can select the best heater for your application. And here's a review of the best heater rental companies in the VA, DC, MD area. A responsive rental company will help you decide on the best size of heater for the space you need to heat.
If an electric heater will work best for your application, here's some help figuring out how much an electric heater rental will cost. We're happy to help you find the best solution so just contact us and download our portable heater specs for quick reference.