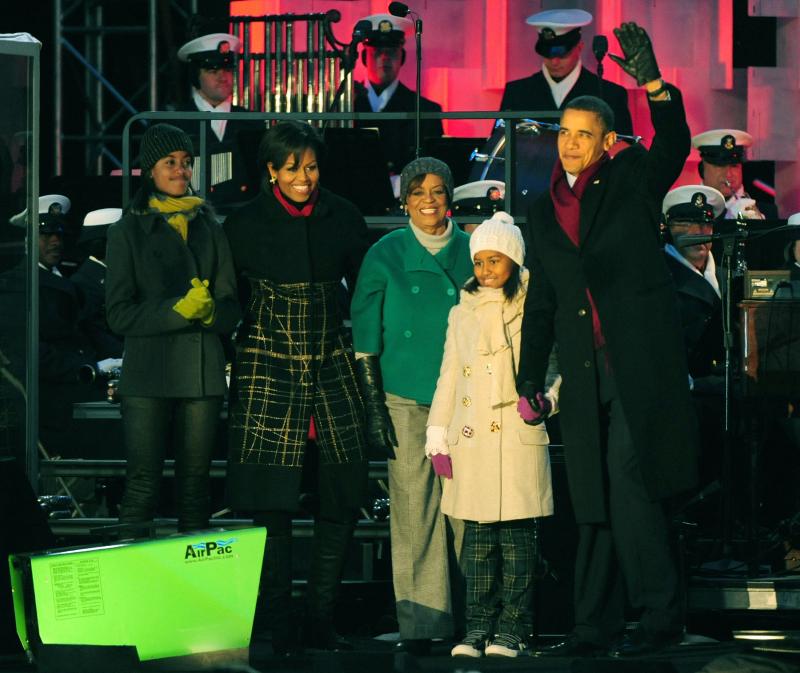 In December, there wasn't enough "hot air" in Washington, DC to keep President Obama and the First Family warm during the Christmas Tree Lighting Ceremony. They rented portable electric heaters to keep warm during the live telecast. And now that we're in the midst of winter in North America and the February Freeze is upon us, the need for heater rentals is rising.
Contractors, property/plant/project managers and special event coordinators -- here's an easy reference guide to the five basic types of portable heaters for rent:
Direct Fired Heaters -- simply put, you see the flame in these heaters as the fuel source is burned to produce the heat.
Energy Source: Natural gas, propane, fuel oil
Pros: Relatively inexpensive to run
Cons: Ventilation is needed for toxic emissions and code restrictions may not allow for direct fired heaters.
Best for: Open, well ventilated areas like a construction site.
Indirect Fired Heaters -- have a seperate heat exchanger so the air you breathe is not the same as the air use for combustion.
Energy Source: Natural gas, propane, fuel oil
Pros: Less worry with ventilation and moisture
Cons: Heaters should be placed outside the area requiring heat and hot air must be ducted.
Best for: Large, open areas with access to the outside.
Steam/Hot Water Heaters -- not really "portable" because units must be used with steam source or a boiler.
Energy Source: Steam
Pros: Very inexpensive to operate
Cons: Not truely portable
Best for: Large institutions or industrial facilities that have central boilers or steam source.
Electric Heaters -- use a heating element and blower to create heat.
Energy Source: Utility electricity or generator power.
Pros: No harmful emissions or ventilation required so heaters can be used almost anywhere. Electric heaters are safe and environmentally friendly.
Cons: Can be expensive to operate.
Best for: Just about anywhere heat is needed -- small spaces to industrial, construction sites.
Heatpumps -- relatively new to the portable heater rental market, portable heatpumps can be used as a portable heater and air conditioner.
Energy Source: Utility electricity or generator power.
Pros: Great for comfort cooling on two season days when it's cold in the morning and warm in the afternoon.
Cons: Not effective for heating in very cold climates.
Best for: Special events and commercial heating.
The good news is if you need to rent portable heaters, there's a unit out there for you! Download AirPac's specs for portable electric heaters.