Good grief! These folks are amazing! Google's newest data center in Hamina, Finland takes on the often expensive and energy intensive task of data center cooling and comes up with a radical, new way to cool!
Google's Cool Data Center by the Sea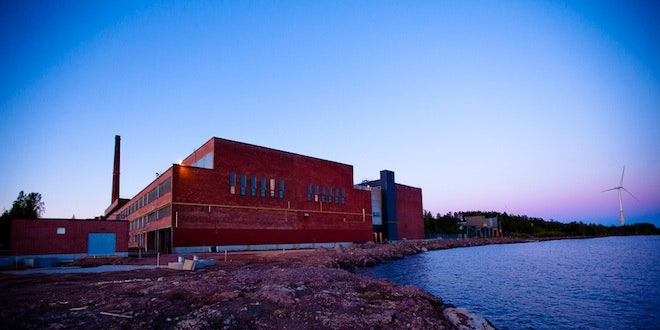 In the video, Joe Kava, Sr. Director of Datacenter Construction & Operations, gives a quick overview on the process of planning and building this out-of-the-box data center cooled with sea water from the Gulf of Finland.
The site of a 1950's paper mill was acquired by Google in 2009 and they have created a mega data center that uses no compressors or refrigerants for cooling. Raw sea water is pumped through tunnels to heat exchangers and then to a tank where the water is mixed with fresh sea water to bring it back down to the original temperature before returning the water to the Gulf. This minimizes the environmental impact and saves Google a bunch of money!
Takeaway
I have no doubt this data center was costly to build and since the cooling method is site specific -- dependent on cool sea water -- this methodology is not likely to become mainstream. So although Google didn't pioneer a new cooling technology that can be adopted by the masses, it sure is great to see them flex their muscle and do something so out-of-the-box to minimize their carbon footprint and preserve our environment.
It'll only take a few minutes but you have to take a look at this video. Added bonus, the scenery is fabulous! Go Google!