I love the folks at Emergency Response Planning Blog. Honestly, they have guides and tips to help any business plan for any type of emergency. Not every business has an Emergency Cooling Plan but the Occupational Health & Safety Administration (OSHA) requires employers with more than 10 employees to have a written Emergency Action Plan (EAP).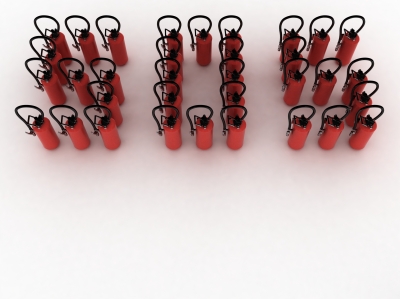 In this handy checklist, employers can figure out if they have to develop an Emergency Action Plan in compliance with the Emergency Action Plan Standard (29 CFR 1910.38).
Which Businesses Need to Develop an EAP?
The requirement to develop an EAP applies to all types of businesses, including:
Office Buildings

Hospitals

Hotels

Retail Centers

Industrial Facilities
What's in an EAP?
An Emergency Action Plan must include procedures for:
Reporting a fire or other emergency

Emergency evacuation, including type of evacuation and exit routes

Employees who remain to operate critical plant operations before they evacuate

And so much more...Check out the Emergency Action Plan post to see how it applies to your company.
Soooo...what are you waiting for? As my mom would say, "hope for the best but plan for the worst." Each time I read a post in the Emergency Response Planning Blog, I gain valuable information about planning for business continuity and ultimately, business success!
Do you have a plan? How did you develop your Emergency Action Plan? Comment here and share your insights, please.
Photo: Danilo Rizzuti