Ready for Hurricane Season? You certainly can't control the weather but you can prepare your business and the mechanical systems, including the comfort and server room air conditioner from hurricane hazards. Time invested before the storm could save your mechanical systems and have you back in business when the storm passes.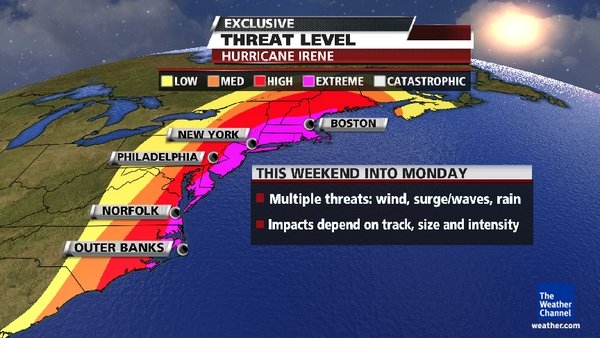 The good thing about hurricanes is there is ample time to prepare. FEMA has great resources for home and business hurricane preparedness. Here are tips for what to do before, during and after a hurricane.
Protect your air conditioning systems before the storm hits.
Turn off your air conditioner.
If you have a window AC unit or portable air conditioner with discharge ducts that exhaust through a window or to the exterior, remove the unit/ducts and seal the opening.
Cover any outdoor air conditioners or condensing units with a tarp or plywood to protect the air conditioner from flying debris.
Secure any outdoor air conditioners with hurricane straps, if necessary to protect them from high winds.
Here's a handy infographic to post as a reminder.

Once the storm passes, visually inspect the air conditioning systems before you turn them on. You may need to contact a mechanical or HVAC contractor to make sure your unit is safe to operate.
If your air conditioner needs to be repaired or replaced you can rent spot coolers to get you back in business. Portable air conditioners can be rolled into place and start cooling in minutes. The portable spot coolers install quickly and easily -- and the best part -- the entire unit is indoors away from the inclement weather.
Bottom line is, do what you can to protect your assets so you can get back in business as soon as possible. Stay cool and be safe!