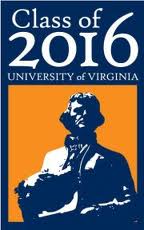 Ahhhhh, spring time and the livin' is... STRESSFUL! Now that my kids are in high school SPRING = STRESS! From the day kids enter high school, the focus shifts to prepping them for the post high school life. For some kids, that may mean entering the working world, and, yes... leaving mom's and dad's house! For others, more schooling.
My daughter, Marlena, is a high school senior this year, and we have spent the last two years helping her figure out where she might want to go to school. Good grief, was that a process! Luckily, my daughter is fairly confident she wants to study Architecture so we were able to narrow our selection pool down fairly quickly from hundreds of schools offering Architecture degrees to just a handful of potential schools she would want to attend. She applied to six universities and was accepted to five.
Think the process is over? Heck no!
My husband and I were determined for her to make a full evaluation of her college options. So we set off on a whirlwind college tour. Once you are accepted to the school, you look at things in a whole new light. We headed off with a checklist so we could evaluate each of the schools against the same criteria. We looked at all the important elements; program of study, student life -- sports programs (gotta have football), campus groups (Greek life was important), quality of food ;-) and even study abroad opportunities.
Now you know where I'm going with this, right?
Choosing tent air conditioning is a lot like choosing a college!
Once you decide your event will be in a tented venue, you still have many decisions to make as far as comfort control.
Site Selection - The exact location of the tent on the site will determine what type of air conditioner you can use. If you are on a large, level, paved pad you probably won't have any problem bringing in large trailer mounted air conditioners. What about a historic venue or a landscaped patio or terrace? May be difficult or impossible to use a large, single unit to air condition the tent.
Tent Vendor Selection - Some venues offer a preferred or recommended list of vendors for their facility. Find out if you are required to use these vendors. If so, be sure to contact the tent renter early in the process so you can begin working on your air conditioning solution.
Tent Selection - The type of tent you select will set the stage for your event. There is everything from the casual pole-tent set up with white side walls and top to clear view tops and french door access panels to double decker tents that are really more like temporary structures than a tent! There are limitations with each type of tent and supplier.
Air Conditioner Selection - Now you can start thinking about the air conditioner! The first task is to determine how much tent air conditioning you will need. Once you know how many tons or BTUs of cooling you need, figure out how the air will be delivered to the tent. Will there be only one or two main sources of air? For better air distribution, you may prefer several smaller units strategically located around the tent. Air conditioning tents and outdoor events can be tricky. At this point, the decision isn't over, you are faced with a whole new set of choices.
So just like there are many colleges to choose from, there are several air conditioning methods and no "one size fits all" choice. The one choice you have is the air conditioning partner you select. Be sure to choose a company that will offer alternatives to fit your event and your budget! After all, you should use the air conditioner method best for your unique event; not be limited by the only air conditioners available in the rental companies rental inventory!
So, in case you're wondering, Marlena will likely attend UVA -- any WAHOOS out there?! And the school that sent her the rejection letter...Princeton!