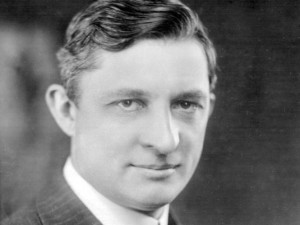 In the middle of yet ANOTHER heat wave, I pause today to celebrate the 110th birthday of modern day air conditioning! What would you do without air conditioning? It's a good thing we don't have to think much about it thanks to Dr. Willis Carrier.
On July 17, 1902, in response to a quality problem at Brooklyn NY's Sackett-Wilhelms Lithographing & Publishing Company, Willis Carrier submitted drawings for what became recognized as the world's first modern air conditioning system. This 1902 installation marked the birth of air conditioning because of the addition of humidity control. Authorities in the field determined that air conditioning must perform four basic functions:
1. control temperature
2. control humidity
3. control air circulation and ventilation
4. cleanse the air
And to think that this invention would give birth to Spot Cooling and Temporary Air Conditioning -- the offspring of modern air conditioning! Here's a tribute to the good 'ol Dr. of cool. 110 Seconds to celebrate the 110th Birthday of Air Conditioning
10 Tweetable Facts on Air Conditioning's 110th Birthday

Wouldn't we all love to be 110 and as cool as Dr. Willis Carrier!? Think I'll celebrate tonight and have some cake....and maybe some ice cream... for the cool Dr. Carrier.