Each summer, there are reports of skilled nursing home (SNF) residents that are subject to extreme heat due to broken air conditioners. One of the more recent incidents took place in May 2013.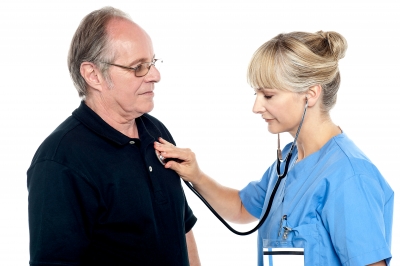 Thankfully, the nursing home involved in the situation took immediate action by strategically placing fans and portable air conditioners. Quick action is essential when a nursing home's air conditioning system breaks down causing a heat emergency.
There are two main reasons skilled nursing homes must take immediate action when there is an air conditioning failure causing a heat emergency.
Residents' health. According to CDC data, prolonged exposure to summer heat has the potential to negatively impact elderly populations. The reasons skilled nursing home residents are exceptionally sensitive to temperature fluctuations vary. However, they are often connected to medication usage, comorbidities, and normal, age related issues. Regardless of the reason, these conditions may complicate existing health problems as well as trigger the start of new ones. In some instances, it can also increase mortality rates.

State regulations. Because temperature control is so important to patients' health, many states' nursing home regulations require facilities to be equipped with a certain level of air conditioning. If the facility's owners can't meet those requirements, they are often financially penalized by the state or ordered to shut down the facility. In addition, civil and criminal litigation may follow.
The good news is that emergency cooling problems may be avoided with portable air conditioner rentals from AirPac. We have many different sizes to work with most applications. The portable spot coolers can be placed in common areas such as a dining or community room or in individual patient rooms.
Medical facility managers come to us because of our reputation for reliable, clean equipment and excellent service providing portable air conditioning solutions to the healthcare industry. We're familiar with the industry's needs and know the importance of quick, effective solutions.
Protect patients' well-being and be prepared for the next air conditioning emergency. Contact us to get your plan in place.