It always seems to happen on the hottest day of the summer: you come into work in the morning, and instead of relief from the heat, you get hit with another wave of stuffy, hot air. HELP! The building's air conditioning system is down. It actually seems hotter inside than it is outdoors!
If you're the person in charge, getting that AC system fixed isn't your only problem – people just don't want to work in sweltering conditions, and the higher the temperature is, the more your lack of cool air goes from an issue of comfort to an issue of health.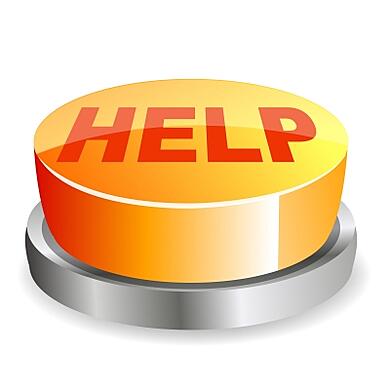 So what do you do until your main air conditioning system can be repaired?
Aim for Air Movement
Being hot is bad enough but when there is no ventilation or air movement I feel like I'm suffocating. On a truly hot day, it's essential to keep the air moving so you can cool down. Even though the air conditioning system is not working, you may still be able to circulate the air with the fan in the central system. Try to keep the fan running in the air conditioner for air movement.
If you have ceiling fans in the work/commercial space, be sure to turn them on. Pull out any fans that may be in storage and allow employees to use them in their workspace in order to circulate the air.
Seek Shade
You're also going to want to keep the shades down and blinds closed on your windows to insulate against the heat and to keep hot sunlight out.
Stay Hydrated
Make sure there is plenty of cool water available for your employees and the people patronizing your business, and remind them to drink as much as needed. If you don't have a water cooler on site, pick up bottled water and keep it in the refrigerator or in a cooler so it's easily accessible.
Rent Emergency Air Conditioners
A portable air conditioner can be delivered, often the same day, and installed in minutes, saving you from struggling in a ninety-degree office or shutting down for the day. With a temporary cooling system installed you won't have to worry about lost time and lost business. Emergency air conditioners can be rented to cool many different applications, whether you need a portable spot cooler in a retail shop or restaurant, an office building or school, or to cool a server room.
A portable air conditioning rental expert will help you evaluate the amount of space to be cooled to help you determine how many units you may need based on the heat load and the available power at the facility.
Be Proactive
It only takes one afternoon in a heat wave to make you appreciate functional air conditioning. Ask your air conditioning service professional to take a look at your HVAC system and perform any preventative maintenance. It's best to have a maintenance plan in place so you can avoid equipment failure due to negligence. Scheduling a maintenance visit every year might save you some pain down the line.
It's wise to have an emergency back-up cooling plan for when the hot weather and air conditioning failure strike at the same time!
Need to cool down, or just want to know more about renting a portable air conditioning unit? Click or call AirPac -- our business is keeping yours cool!