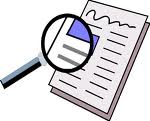 Thanks for the many emails I received from those who read my HVAC Growth Predicted post from September 10th. I just weighed in with my two cents on the review written by ACHR News & Legislative editor, Kimberly Schwartz. Gotta admit, I love it when something I've done, said, written prompts response. Especially when you want MORE.
Let me warn you, this is a lllooonnggg report filled with data, pie charts, bar graphs and statistical analysis. A one-hundred-forty-eight -- that's 148 -- page report. The detail-minded researchers at J.P. Morgan sliced and diced the HVAC market in just about every way imaginable. They mention:
geographical regions
major manufacturers
distribution channels
equipment classes
efficiency ratings
temperature trends
Still no mention of portable air conditioners or spot cooler applications. We're such a small piece of the pie, our numbers probably don't even figure into the equation. Fact is, spot cooler rentals are a huge part of our business and our numbers are looking good so far this year!
Personally, I feel like Swartz "took one for the team" by writing her 4 page review of the 148 page report. But sometimes, the snack makes you want the full course meal...
Now I know some of you are just clammoring to get your hands on the document! So here it is. The actual 2010 HVAC Review & Outlook REPORT developed by the smart folks at J.P. Morgan.
Bon Appetit! Enjoy. Comment and let me know what you are experiencing in the industry.