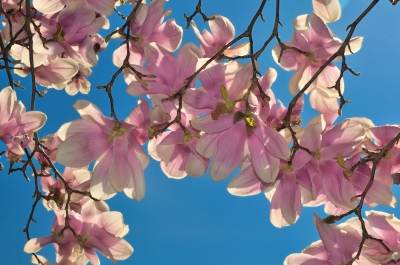 We've reached two big milestones so far this year -- we sprang forward into Day Light Savings time (love that extra light at the end of the day!) and we're now officially in the sensational Spring season. Now's a great time to spruce up your portable air conditioners.
Whether you use spot coolers in our server room or use portable AC units to cool special events, regular, routine maintenance will improve performance and extend the life of your portable air conditioning system.
Easy, routine maintenance tips for Springtime or any time!
Freshen up the filters
Change or wash the filters. Be sure to check both the evaporator (where the cold air comes out) AND the condenser (where the warm air is discharged) sides. You may have disposable pleated, paper filters or washable "hog-hair" filters. If you need to replacement filters, contact the manufacturer or you may save time and money by purchasing supplies at a local home improvement store or HVAC supply store. Clean filters will improve air flow, keep the coils clean and give you more cooling.


Clean out the Condensate
Your unit may have a condensate tank or a condensate pump. The versatile COOLIT units have two condensate tanks AND a condensate pump. Slimy stuff can grow in dark, wet places. Wash out the tanks with a mild detergent. You can "flush" out the condensate reservoir on the pump by adding a diluted water/bleach (just a tablespoon or so) solution to the reservoir so the pump circulates the solution through the outlet tubing. Clean condensate tanks, pump and tubing will prevent blockage and keep the spot cooler running.


Clean off the Cabinet
Take a few minutes to wipe off the cabinet. You may want to use an all-purpose cleaning spray to cut through any dirt and grime left behind from extended use. No one wants a scruffy looking machine in their server room or at their special event. You'll take better care of the unit if it's clean and presentable. Bottom line: Looks matter.
Ahhhh...Spring! I must admit, as much as I hate the act of cleaning, I sure love working and living in a clean environment. So before you get into the hectic, hurried pace of the hot, humid summer, take a day and spruce up your portable air conditioners.
Want to add tip #4? Got any maintenance tips that work for you? What kind of maintenance routine do you perform regularly? Comment here and let me know.
Photo: Arvind Balaraman