It's the nightmare scenario for any facilities manager or small business owner. Whether caused by flood, lighting strike, energy spike or "origin still unknown," the failure of an air conditioning system in the middle of summer can wreak havoc on the productivity of your office, the safety of your data, and the morale of your staff. The bottom line...a cooling crisis can affect your bottom line!

So what do you do when your air conditioner calls it quits in the middle of a heat wave? When disaster strikes your building or business how do you keep the business in business? Do you have an emergency air conditioning plan to keep your business in business?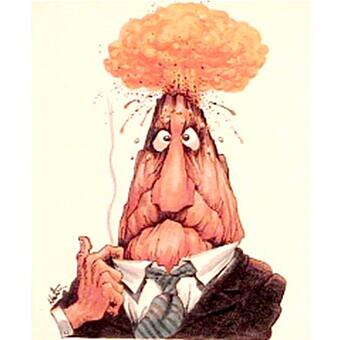 Emergency air conditioner rentals can literally save the day when you have a cooling crisis. Portable air conditioners are available to rent in a variety of sizes, configurations and capacities providing you with an optimal solution for your cooling emergency. When you contact a portable air conditioning rental specialist be sure to consider the following:
Remember to include reception areas and conference rooms, not just office spaces, when outlining your needs for cooling.
Remember that you need to cool your machines as well as your employees, so don't forget server rooms, and mechanical back rooms that house the large motors that run your elevators and other infrastructure components.
Remember to include any subleased areas, such as a café or store operating on your premises.
Keep in mind that your need for emergency cooling support may not end with the restoration of your HVAC system. Depending on the source and extent of the damage, you may find that your office is facing months of restoration, rebuilding or renovation work, during which there may be intermittent need for air conditioning in the space being renovated, or in the entire complex as the renovation work proceeds.
You have many choices in selecting an air conditioning rental company. Select an air conditioning rental partner that responds quickly to your emergency situation by evaluating your application and providing you with an optimal cooling solution. Insist on timely delivery of equipment that's easy to set up and has minimal impact on the work environment.
While we usually rent the air conditioners in these emergency situations, we often find that our customers purchase, or extend the lease on at least a few of our rented air conditioners once the emergency is over and the HVAC system is back in operation. This is because portable air conditioners are useful in a variety of cooling situations, such as a weekend brainstorming session where the entire office building does not need to be cooled, or as backup protection in case of a future outage.
Don't wait till you have an air conditioning emergency to plan for one. Contact us to get a plan in place so you'll know what you need the next time you have an air conditioning failure. Be prepared for a cooling crisis when disaster or misfortune strikes.