A wise man once said, "if you ain't first, you're last." At AirPac, we believe if you're not comfortable, that's just not good enough. Cooling and heating tents and temporary structures for NASCAR, Formula E, and Petit Le Mans are some of our favorite jobs to do and our crew always finds them interesting.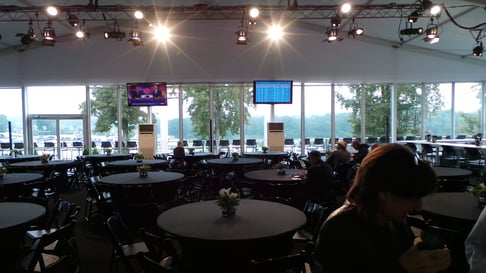 Climate control for sporting events, especially high-pressure races on challenging tracks, can be tricky logistically. Finding units that are portable enough to go where you need them to as well as deliver enough cooling power without adding lots of extra noise is a challenge. Luckily, our units are the solution to all of those problems.
Our Air Conditioners
Our air conditioners deliver cool, comfortable air with a very small footprint. Their compact size allows them to be positioned anywhere you need them, whether you need to cool an entire tent or just need a unit or two to offer some supplemental cooling to a VIP area or broadcast tent. We know that motorsport events are busy and hectic and our units are sleek, modular and don't have any clunky ductwork to fumble around with. With 4 cover options to choose from, you might not even notice them except when someone mentions how cool it is in the tent.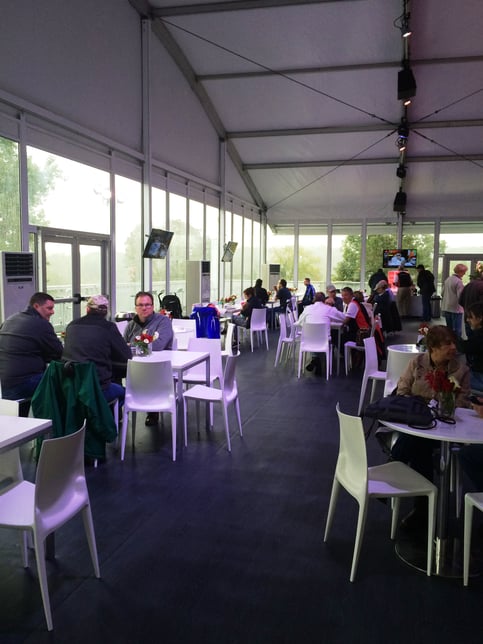 Our Electric Heaters
Motorsport races take safety very seriously. Our electric heaters are much safer than propane heaters as they are less of a fire hazard and there are no dangerous fumes or gasses. Any combustable or flammable materials are big safety issues when it comes to sporting events like racing. We are all about comfort but safety is a big priority for us, too.
Whether it's heating you need or air conditioning, we have a solution for your race day needs. Contact us if you think we might be able to help you plan your next big motorsport event.