Designed to be portable so that they can be moved wherever they're needed most, renting portable air conditioning units is a smart investment. Understanding the different uses for portable cooling units can allow you to make the decision of whether or not you would benefit from renting a few of these units for an upcoming event or project that you have in mind.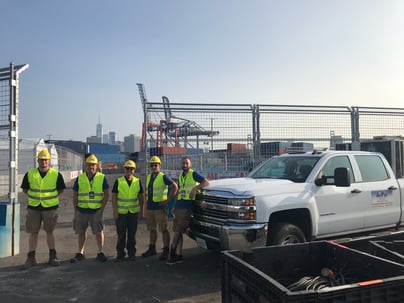 Construction or Remodeling Projects
Whether you are remodeling an office or you are building a warehouse, it's likely that your workers will become overheated depending on the season. Instead of sweltering in the heat while performing a variety of work around the site, it could be beneficial to rent a break tent and a portable air conditioning unit so your crew can continue to be productive and safe from heat-related illnesses.
Ideal for Any Event
With the Covid-19 pandemic, events take a lot more planning and consideration. Events need to be held in spaces that have ample ventilation and space for social distancing. Renting a tent or barn can become a little more stressful when you discover that it's going to be hot during the party. By renting portable AC that can be set up outdoors, you can help keep the guests cool while adhering to the CDC guidelines. AirPac's portable AC units are very easy to set up and can be used in almost any structure. Besides offering you and your guests relief from the heat and humidity, our units can also give you piece of mind.
Affordable Alternative to Buying
Purchasing portable AC units can be quite expensive and they may only be used a few times a year, making them an unwise purchase and a hassle to maintain. Instead of going without one of these units for an upcoming project or event, it's beneficial to look into renting one. The units available for rent vary in capacity and price, allowing you to choose the portable AC unit that is going to meet your budget and cool your space.
Becoming familiar with the various options for cooling a space is a great idea if you want to keep a room or an outdoor area comfortable. With the various uses for AirPac's portable AC units, it makes sense to look into which design would be the most beneficial and the most efficient for your needs.
Contact us with any additional questions about renting portable AC. We are ready if you would like a quote, too!